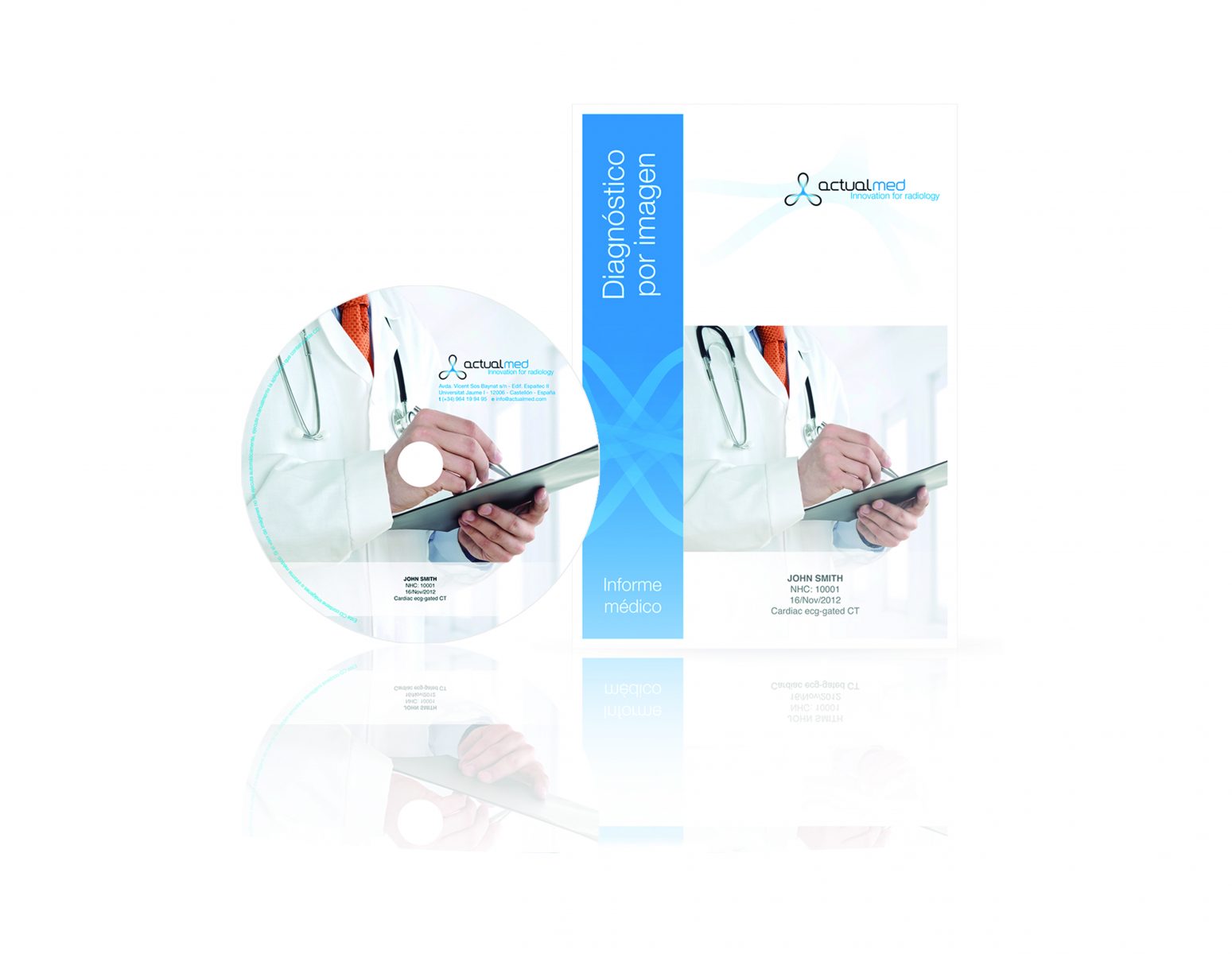 Magnetosur Clinic Diagnostic Center, CD and Book to the patient
Magnetosur Clinic Diagnostic Center, Getafe (Madrid), has put their faith in ActualPrint, ActualMed solution for printing medical images on Books and CD/DVD formats quickly. So, the patient obtains his/her diagnosis in the same book, including medical images and reports.
"The outstanding advantages are the reduction of printing costs by up to 90% compared to the traditional printing methods and the management of ActualPrint which is remote, allowing the Center to send the images from any workstation selecting optimal printing configurations to obtain a diagnosis in the book or CD/DVD at the same time", declares Sergio Fabra, Technical Director of ActualPrint.
Image 1: Installation of ActualPrint en Clínica Magnetosur