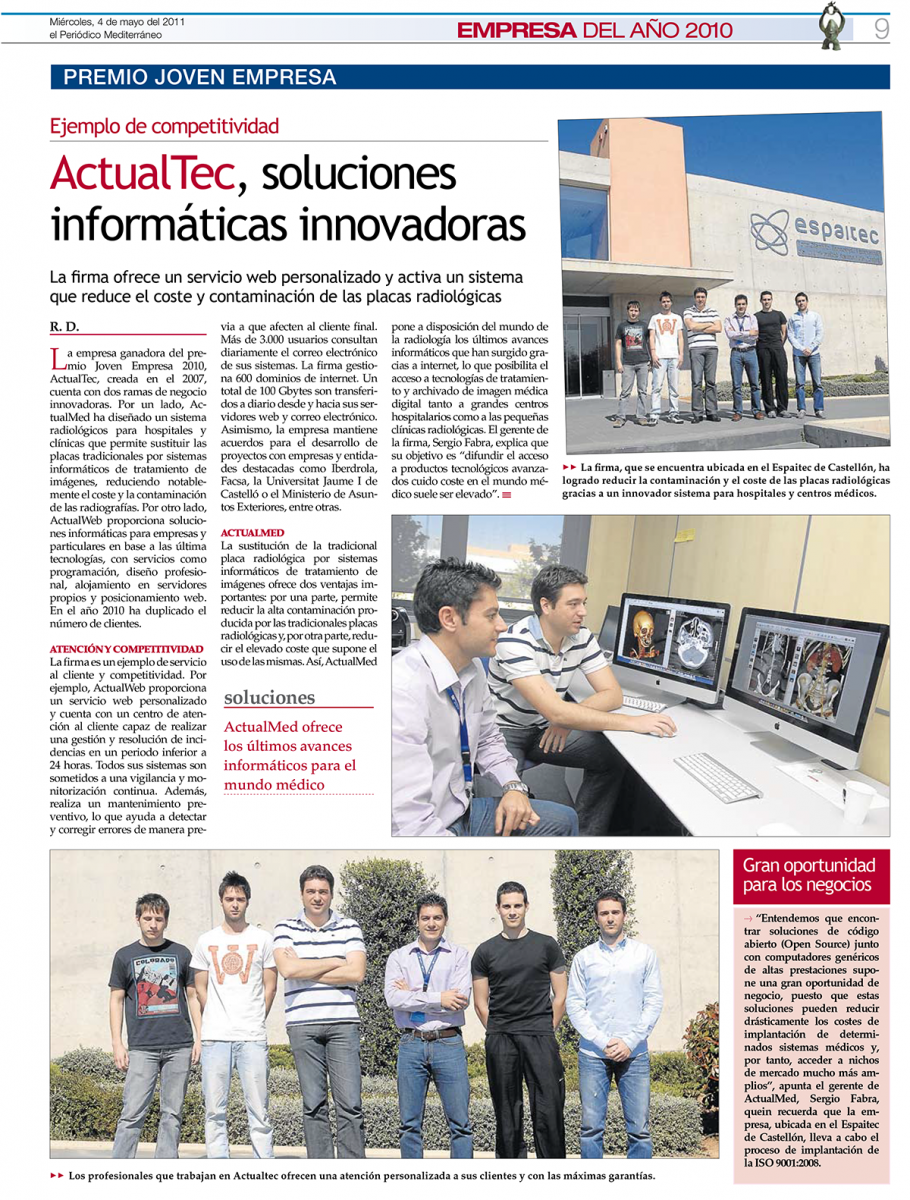 ActualMed, Best Company in 2010
Periódico Mediterráneo's jury has chosen last April 28th 2011 ActualMed as the Best Young Company of 2010.
ActualMed offers very innovative radiological solutions to hospitals and clinics related with digital medical imaging. The traditional radiological plaques now can be replaced with modern digital systems, which offers two main advantages: reduce pollution and reduce costs.
Radiological world now can make use of the last advanced computing systems that have appeared recently thanks to Internet, which makes possible to reach treatment and archiving solutions for medical images at a low cost.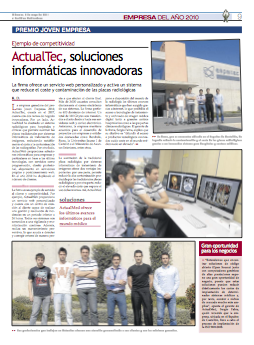 We want to thank all the people that is helping us to achieve our objectives and these prizes, because this indicates for us that we are working in the right direction.